Dear Students,
My greatest and most heartfelt wish for each of you is that you will be happy and successful in your life. Of course, for each of you, happiness and success may mean very different things, depending on your individual personality, your personal goals and the opportunities available to you.
While each of you will find your own path to achieving success and happiness, I feel sure that the values embodied in the spirit of St Paul's — honesty, trustworthiness and responsibility — will always be there driving and assisting you to succeed in your chosen aims. For many people, success is measured in purely materialistic terms: a big house, an expensive car, the latest digital devices, the number of Facebook followers … But such things cannot guarantee happiness and should never be bought at the expense of others.
While each of us is ultimately responsible for our own well being, we have an equal, and perhaps greater, responsibility for contributing to the health and happiness of others. With faith and commitment, every individual can help make the world a better, happier place. Some may feel that my wish for you is a little far-fetched and naive, particularly in these times of global pandemic and growing inequality.
But I firmly believe that through dedication to the well being of others, we can overcome all hardships. After the darkest of nights, the sun will always rise. Through our faith we have hope. Through our prayers we are never alone: Our Lord is always with us, leading, guiding us towards the light that makes our lives meaningful, different and worthwhile.
In conclusion, I'd like to share with you with this very beautiful, inspiring message from Pope Francis on the joy that comes from living our lives with integrity and a shared sense of responsibility: Rivers do not drink their own water; tress do not eat their own fruit; the sun does not shine on itself and flowers do not spread their fragrance for themselves. Living for others is a rule of nature. We are all born to help each other. No matter how difficult it is… life is good when you are happy; but much better when others are happy because of you.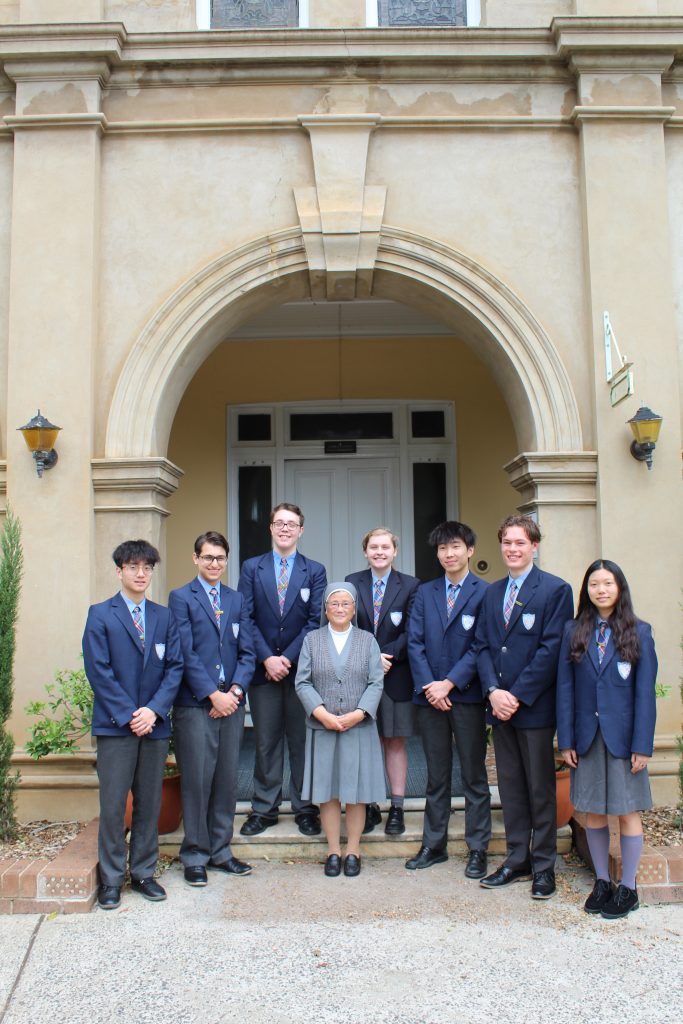 May God's love fill your life, protect you always and lead you towards true happiness.
With best wishes,
Sr Angelina Fong